You may encounter this error message when you're running the installer from a folder that is synchronized with any cloud storage, such as iCloud, Dropbox, Google Drive, OneDrive, etc.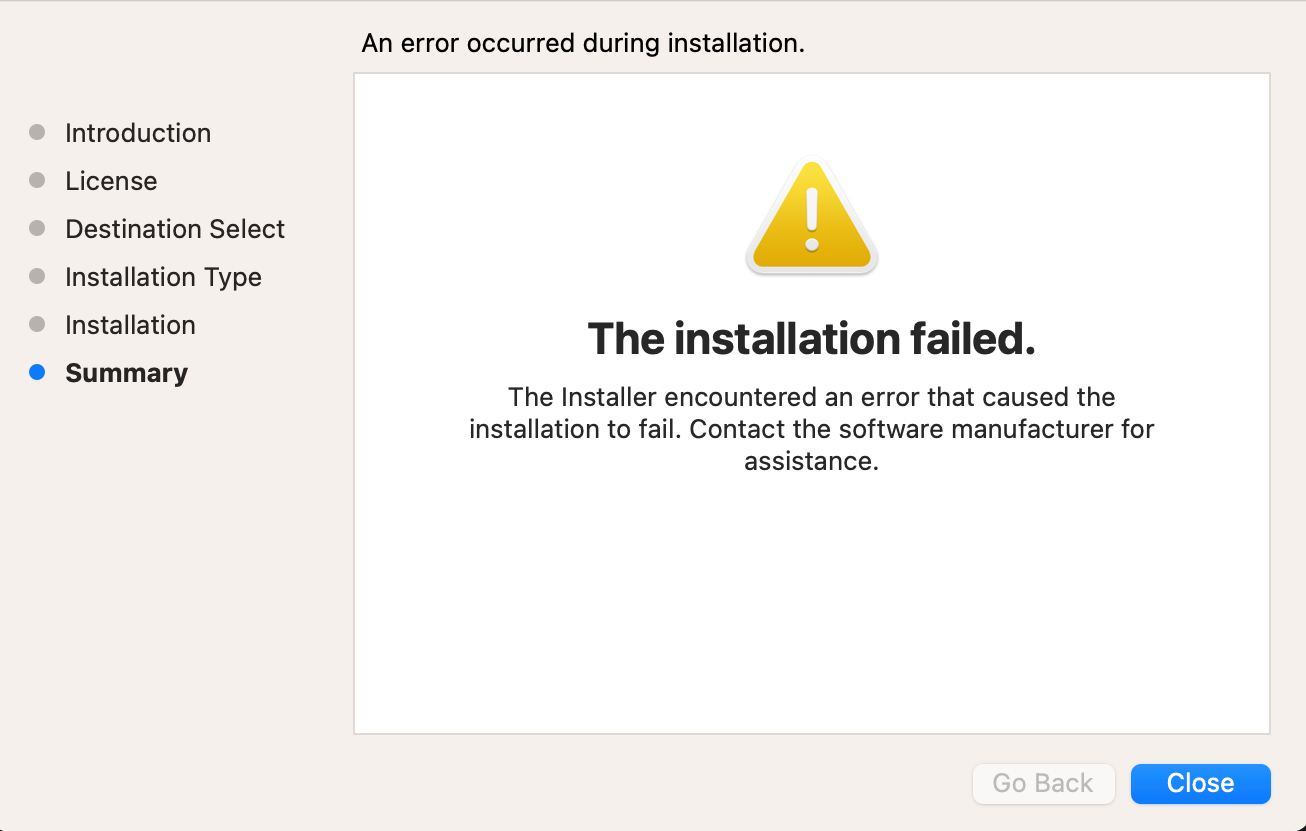 To resolve this, please try moving the installation package to a local folder on your internal drive that is not synchronized with any cloud storage and then run it from there. This should help you to complete the installation process successfully.
If your installer is stored locally, granting Full Disk Access to the installer may help. Follow these steps:
a. Go to System Settings.
b. Navigate to Privacy & Security.
c. Look for the Full Disk Access option and select it.
d. Check if the Installer app is listed. If it is, proceed to grant it Full Disk Access. If not, proceed to the next step.
e. Click the "+" button at the bottom of the window to add a new app.
f. Locate the downloaded Radiant Photo installer and choose it to grant permissions.
g. After granting permissions, re-run the installer.
If the same error persists, please collect the installer logs and submit them to Support.