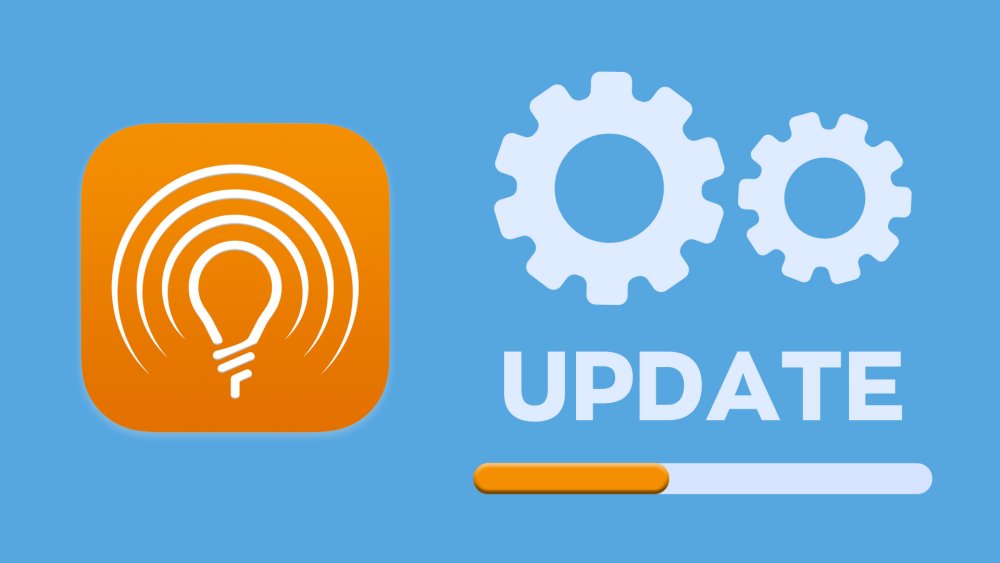 New & Improved
The following improvements are included with a free update to Radiant Photo.
Improved sliders
If a tool is turned off, you can quickly enable it. Just click the text label to activate a tool. You can also click on the slider to enable the tool and set the value.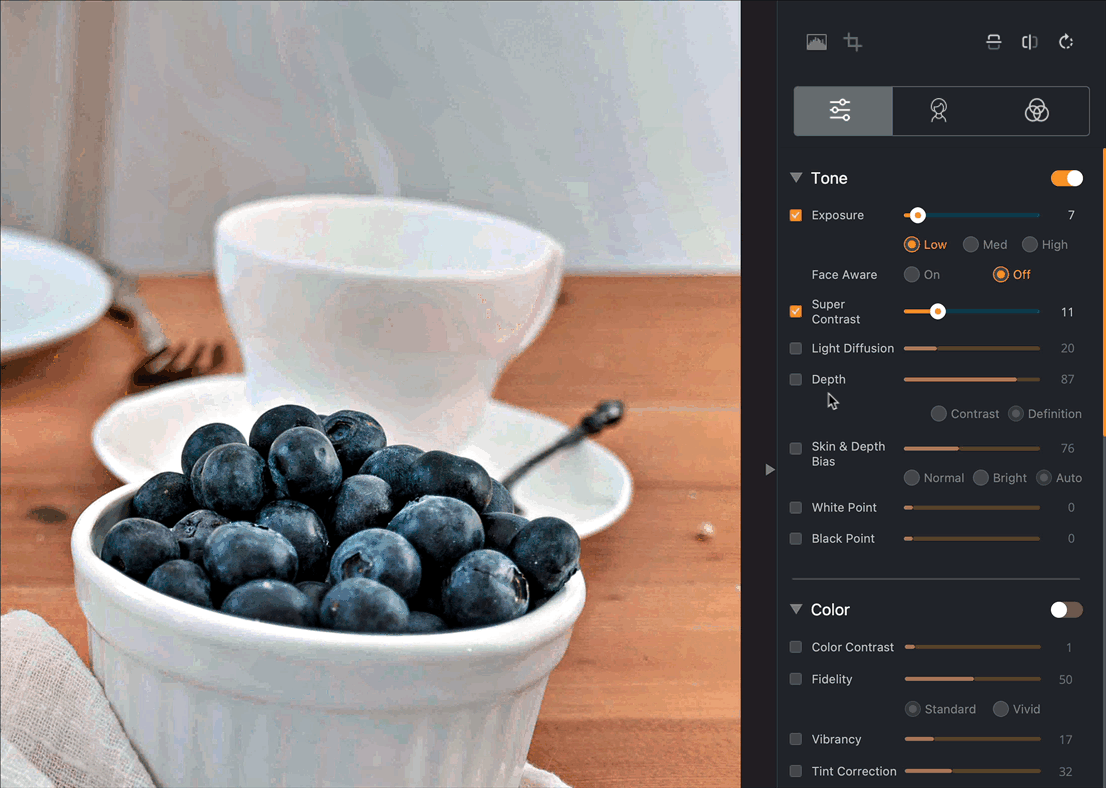 Improved batch processing
We've addressed an issue that some users ran into when processing a large number of photos with the application. We've patched a memory leak that will enable you to open hundreds of images and then use the Smart Presets and Save All command.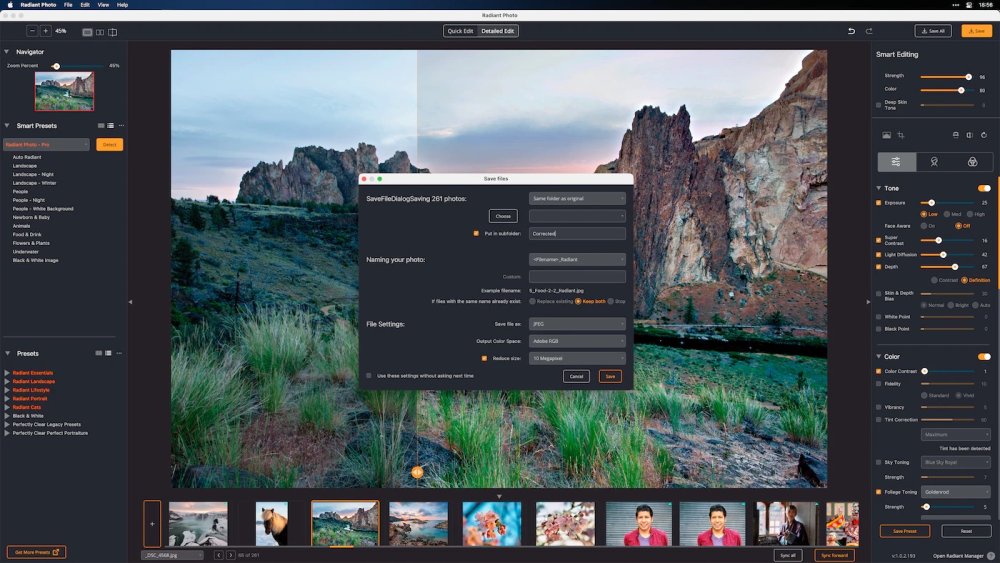 Updated presets
We've disabled the Auto Red-Eye tool from all the bundled presets. (Really, when's the last time you had red eye). It speeds things up and avoids a few potential issues if a face is incorrectly identified. If you are the 0.02% of people who need this, just customize the My Smart Presets.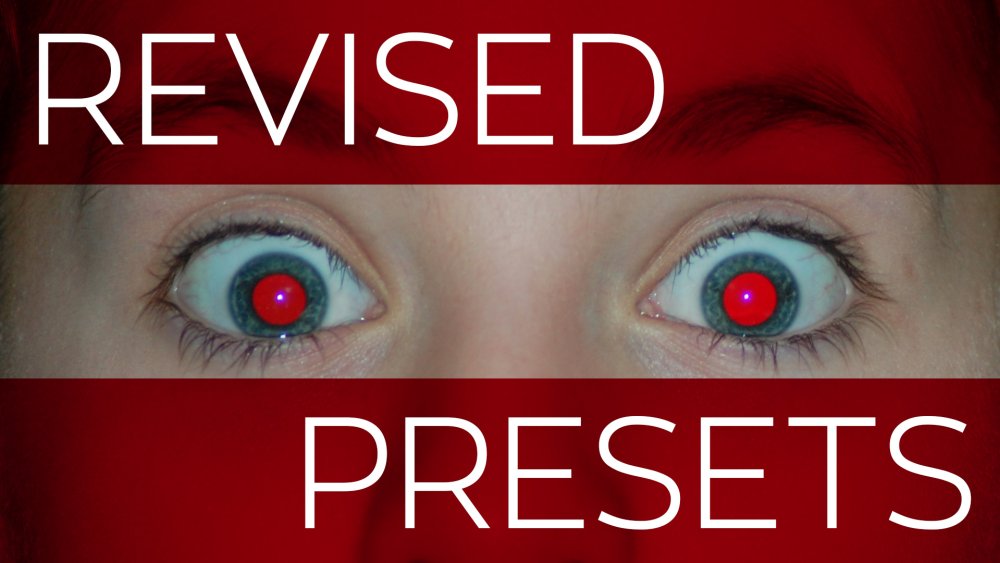 Improved support for X-Rite profiles
If you're using a custom monitor profile from an X-Rite device, we can apply it to Radiant Photo. As a result, you should now see a more accurate color within the application window.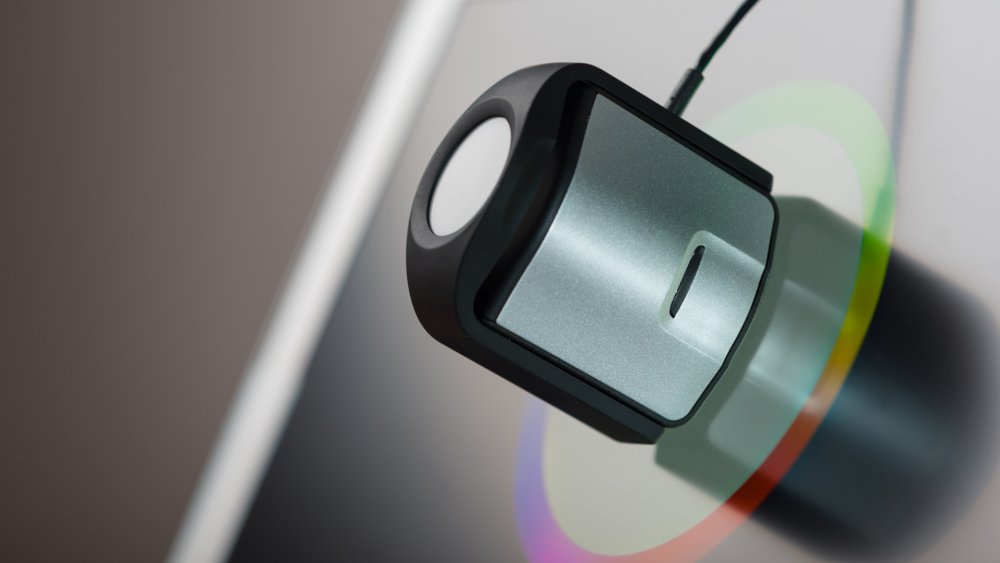 New Reset button
Want to "start over" for your edit? We've added a Reset button to make getting back to the start easier. Remember that pressing the spacebar lets you toggle the before and after views.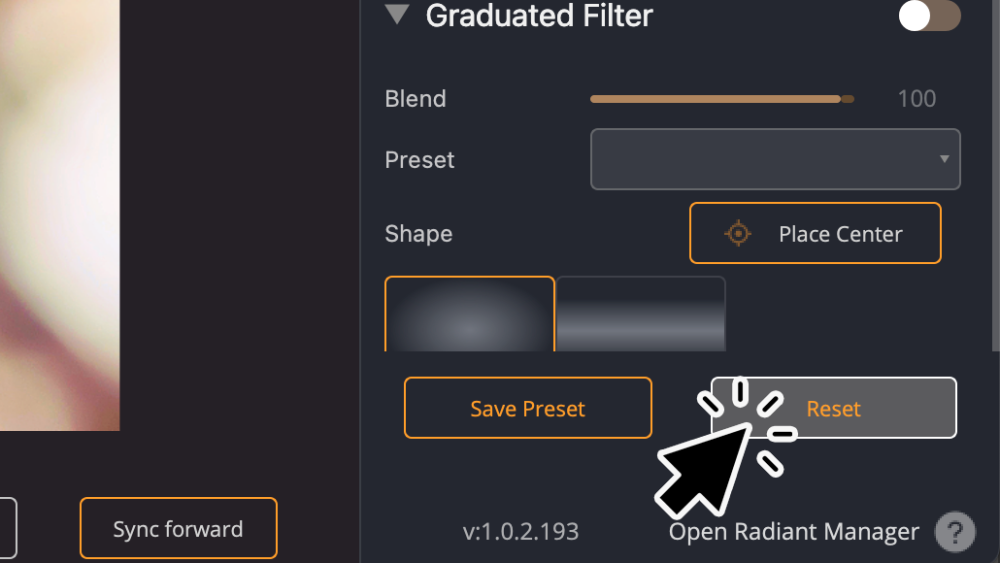 Removed the Smart Preset label in Quick Edit
Instead of labeling the Smart Preset in the right panel for Quick Edit mode, we removed it. (In retrospect, it should have never looked like a clickable button). Instead, we made the Smart Presets visible in the left panel. Be sure to try the keyboard shortcut Shift+Tab to cycle through the different views.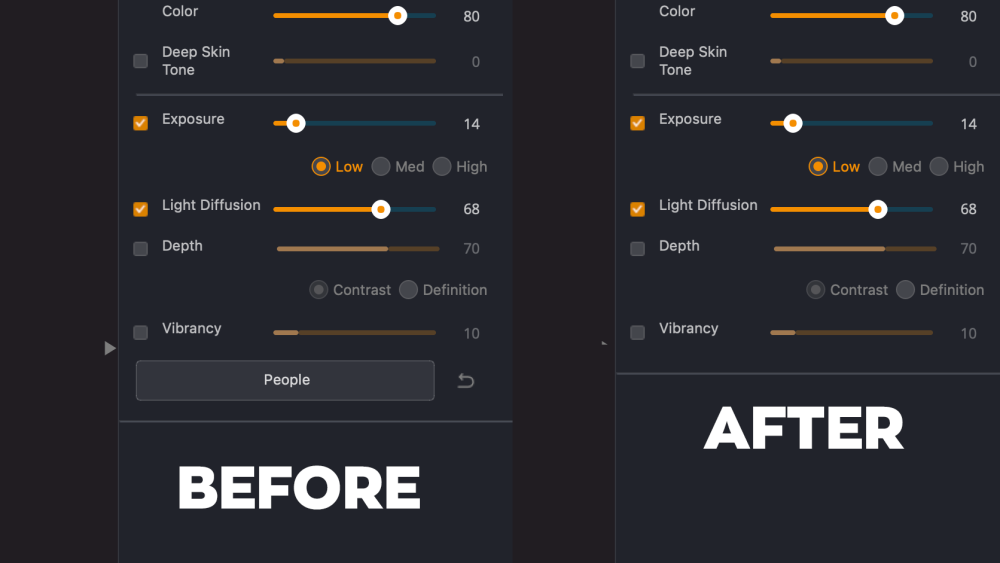 Improved stability for Photoshop plugin
You might have had issues with the Photoshop plugin on the Windows platform for those running Radiant Photo in another language (we support eight). We've addressed an issue that made it difficult for some users to relaunch the plugin.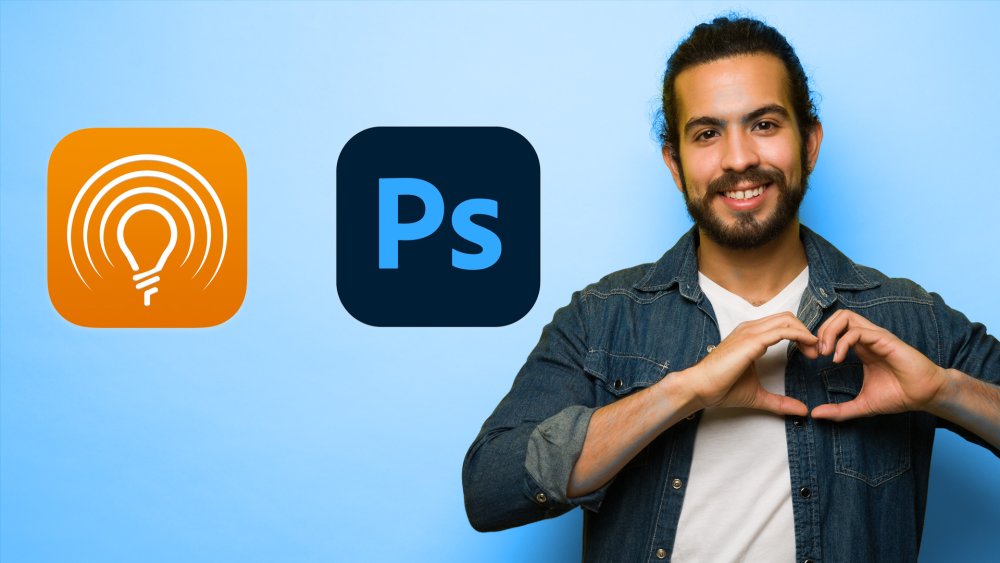 Improved viewport
The Viewport size is maintained when you switch between the Quick Edit and Detailed Edit views. But, yes, it bugged us too.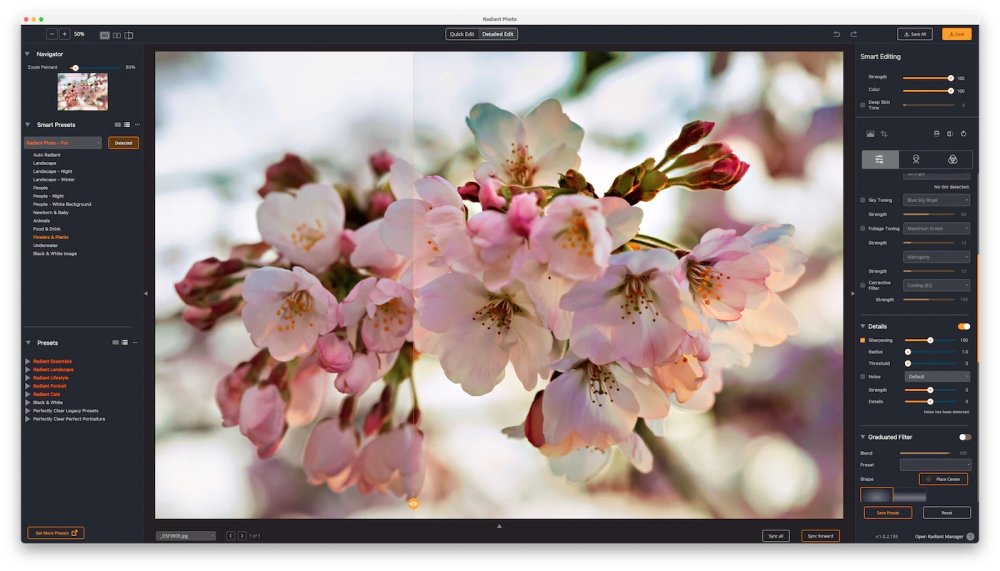 How to Update
Thanks again for using Radiant Photo. You can learn how to upgrade by checking out this article on the Radiant Manager.
When you launch the application, it should prompt you for an update.
Be sure any host applications like Photoshop or Lightroom Classic are closed when you run the update. Here are additional instructions on how to update if needed.