We offer separate installers for M1/M2 Macs and Macs with Intel processors, so it's important to download the correct one.
If you encounter an error "You can't open the application Radiant Photo because this application is not supported on this Mac" when opening Radiant Photo or "Could not complete the Radiant Photo command because the file was not found" when invoking it as a plugin, it may be because you downloaded the wrong installer for your processor type. It usually appears when a user on an Intel Mac installs the version for M1.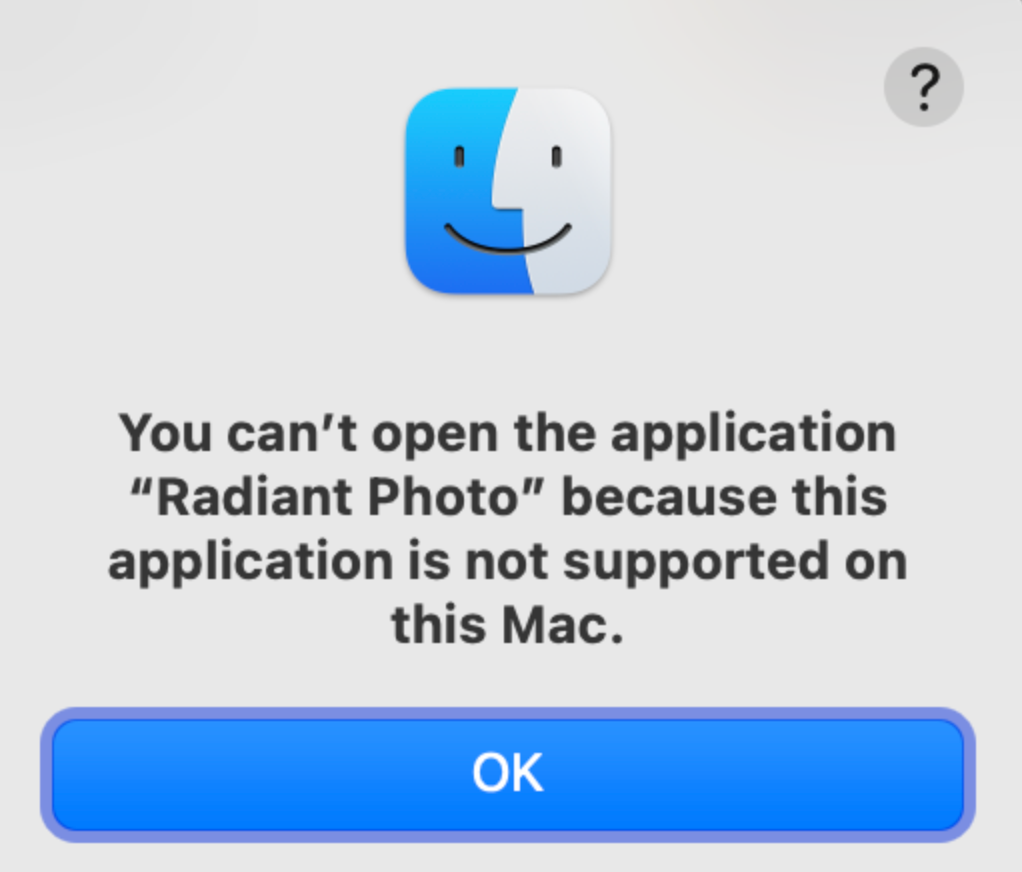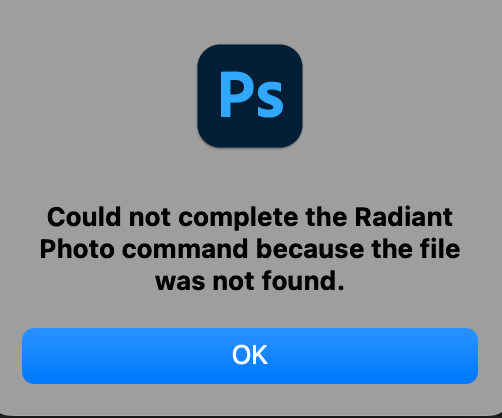 To check your processor type, follow these steps:
Click on the Apple logo in the macOS menu bar.
Choose "About This Mac" from the dropdown menu.
Mac computers with Intel processors will show an item labeled "Processor," while Mac computers with Apple silicon (M1/M2) will show an item labeled "Chip."
Right next to the label, you'll find more details about the Intel processor or Apple silicon chip that's powering your Mac (e.g. M1 Pro, Intel Core i7).
If you have an Intel processor, you need to go to the Download page and get the freshest installer by clicking on For Intel macOS.
Then, go to the Applications folder, completely delete the Radiant Imaging Labs folder and re-install the software from this most recent download.